Cozy & Relaxed
At The Whisk, we have tried to recreate the atmosphere and enjoyment of eating mouth-wateringly good pancakes in a clean, modern and relaxing environment. In so doing, we have attempted to recreate the warmth of a home-kitchen just like the one where our grannie prepared her pancakes all those years ago.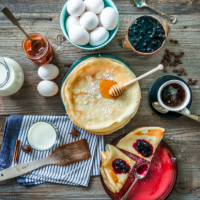 Fresh Ingredients
Everything served at The Whisk will be prepared and cooked from the very best ingredients, that, wherever possible, will be locally sourced. We only use fresh produce and free-range eggs in our pancakes to ensure that what we serve is of the most excellent quality.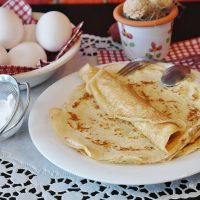 International Menu
In addition to preparing pancakes from the recipes perfected by our grandmother, for the sake of diversity and your absolute enjoyment, we have also introduced a range of freshly prepared sweet & savoury pancakes based on the best offerings from just about anywhere in the world where pancakes are adored.
Specialities of the House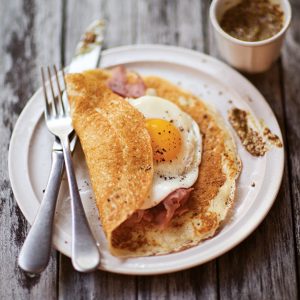 Savoury Pancakes
Tempt yourself with our exquisite savoury pancakes, that are enjoyable to eat at any time of the day. Created using the finest cheeses, charcuterie, fish, poultry, meats and spices to original recipes from Spain, Greece, Italy, Great Britain and elsewhere in the world, our pancakes are a meal in themselves. But, if you are especially hungry, you can always add a side order of fries, Brazilian cheese balls or other items from our selection of dishes.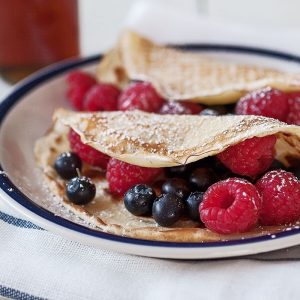 Sweet
Pancakes
If you have a sweet tooth, our freshly made pancakes will delight your taste-buds and smooth your palate. Made using prime ripe fruits such as fresh berries, apples, cherries, bananas and more, with the addition of Greek yoghurt, honey, vanilla or cinnamon, coconut cream, chocolate or ice cream, you are spoilt for choice, so you may need some time to ponder over the wonders of our menu. Enjoy a pancake as a meal in itself, or as a dessert to follow one of our scrumptious brunch dishes.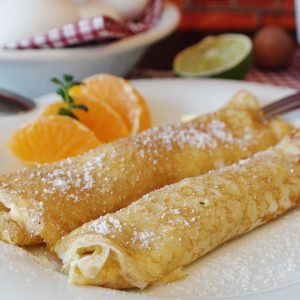 Homemade Desserts
Tantalisingly good! Try our fantastic homemade desserts that are lovingly prepared every day in-house using fresh ingredients. If you enjoy a sensational rush of sugar, forget your diet, just for a moment, and tempt yourself to one of our divine sweet treats Once you have enjoyed one of our pancakes, if you still haver room for more, then allow our dessert menu to tempt you with a scintillating burst of flavour.
Fresh & Bespoke Cocktails & Non-Alcoholic Cocktails
At The Whisk, we are renowned for mixing outstandingly sprightly cocktails. Let us create delightful Daiquiris, magnificent Martinis, modern Classics or something bespoke to suit your taste-buds. Our cocktails are professional mixed using only premium brand spirits, mixers and fresh accompaniments. If you are driving, or prefer something completely non-alcoholic, this is your opportunity to join the beverage revolution by tasting a futuristic cocktail made using traditionally distilled spirits that are full of flavour – but without the alcohol. You will be amazed!